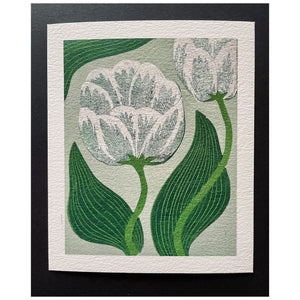 by Grace Gillespie.
High quality Giclée print of an original linocut reduction print. Printed onto beautiful, heavyweight Hahnemühle William Turner paper.
Image size: 10 x 12.5 cm.
Paper size: 12 x 14.5 cm.
Edition of 200, numbered and signed.
This work is shown at Atelier Beside the Sea as part of the Pots, Prints and Jewellery exhibition.