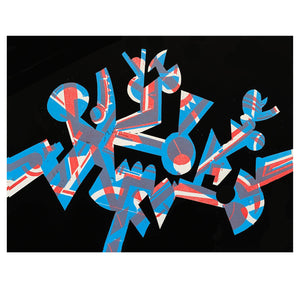 by Bernard Lodge.
Original linocut print. Available framed or unframed.
Image size: 40 x 31 cm.
Paper size: 54 x 46 cm.
Frame size: 57 x 49 x 3 cm.
Edition of 11, numbered and signed.
Bernard crafts his distinctive prints from hand carved wood and lino and prints them on a large Victorian printing press. A former graphic designer, Bernard worked on title sequences and graphics for the BBC including designing the first five title sequences for Doctor Who.
This work is shown at Atelier Beside the Sea as part of the Pots, Prints and Jewellery exhibition.